February 2018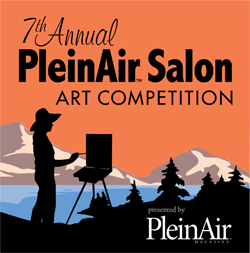 HERE AND NOW: SARTQ Contemporary Art Exhibition
Sarasota Visual Art: s/ART/q and Miami
Select Art Fair / Art Basel Weekend
This year the SARTQ group is going to Miami Basel, below is a link.
http://www.selectindustries.org/
Book show at USF
The Centre Gallery Hosts "Book Marks"
Transforming the Gallery Space into Narratives
Tampa, FL (October 4, 2010) – Book arts are constructed to convey narrative stories: stories both real and imagined, from the past, and of what may come to be.  Co-curators Wendy Dickinson and Patrick Lindhardt together with artists Dee Hood, Joseph Loccisano, and Steven Strenk have created their upcoming exhibition revolving around this art practice.
From October 4 to the 15, the Centre Gallery at the University of South Florida will host Book Marks; a collaborative exhibition encompassing traditional and non-traditional printmaking methods, and an array of materials spanning from cloth, leather, wood, to ceramics, paper, and found objects. Every planar surface of the gallery space will be utilized; book arts will be suspended from the ceiling, displayed on pedestals and the floor, as well as hung on the walls.
The artists hope that by utilizing every surface of the gallery "visitors will be enveloped by narrative book art," adding that "today, each of us is an educator in the Tampa Bay area, thus helping our students develop their own narratives."
Wendy Dickinson received her Master of Arts degree and Ph.D. from the University of South Florida. She served as President of the Florida Educational Research Association, is the Society for Visual Anthropology Contributing Editor for Anthropology News, and was named Fellow of the Royal Statistical Society.
Patrick Lindhardt received his Master of Fine Arts degree from the University of South Florida, and served as an Advisor for Printmaking by Saff and Sacilotto. He is a Master printer, Owner of Flatstone Studios, and Member of the Florida Printmakers Society.
Wendy Dickinson, Patrick Lindhardt, Dee Hood, Joseph Loccisano, and Steven Strenk are all USF alumni currently teaching at the Ringling College of Art and Design.
The Bookmarks reception will be held from 7 to 9 p.m. on Friday, October 8, in the Centre Gallery at the Marshall Student Center in room 2700, 4202 E. Fowler Ave., Tampa, Fla. It is free and open to the public. Gallery hours are 10 a.m. to 5 p.m., Monday through Friday.
For more information, please contact the Centre Gallery at 813-974-5464.
About the Centre Gallery
Centre Gallery is an innovative, student-run art exhibition space at the University of South Florida. Located in the Marshall Student Center room 2700, Centre Gallery